THE SHORT FILMS OF DAVID LYNCH 4 - THE AMPUTEE - L'AMPUTEE - FILM DE DAVID LYNCH - 1974 - LA VIE AMOUREUSE D'UNE CUL-DE-JATTE SOIGNEE PAR DAVID LYNCH DEGUISE EN INFIRMIERE - GORE ET HUMOUR ABSURDE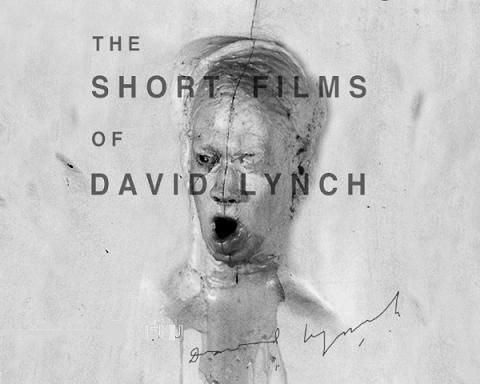 THE SHORT FILMS
OF DAVID LYNCH # 4
-
LES COURTS-MÉTRAGES
DE DAVID LYNCH # 4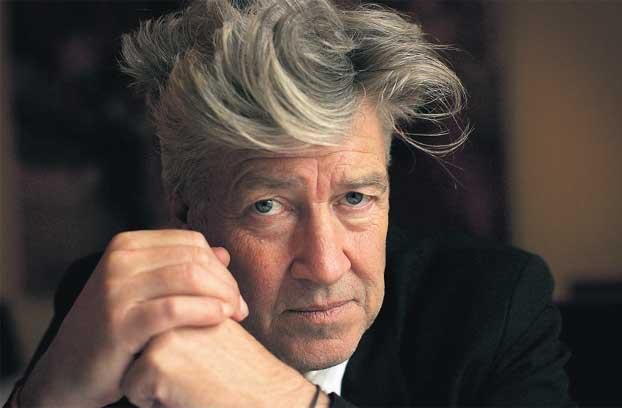 THE AMPUTEE
-
L'AMPUT
É
E

INFORMATIONS
Réalisation: David Lynch

Scénario: David Lynch et Catherine Coulson


Production: American Film Institute (AFI)

Année de production: 1974

Nationalité: USA

Genres: Drame / Absurde / Gore / Expérimental


Durée exacte de la version intégrale: 9min 6sec

Date de sortie officielle aux USA: 1974


Date de sortie officielle en DVD: 2002

CASTING / DISTRIBUTION DES RÔLES PRINCIPAUX
Catherine Coulson (la Femme Amputée des Deux Jambes)

David Lynch (l'Infirmière Effrayée et Incapable)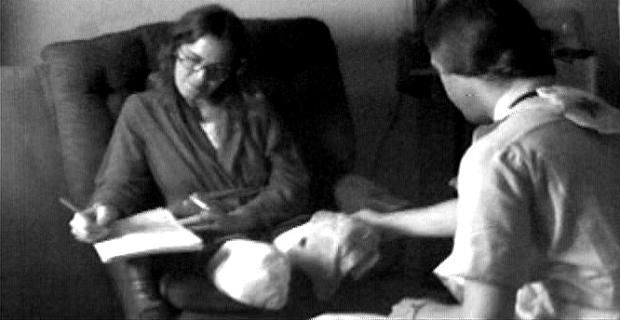 The Amputee by David Lynch
LE SYNOPSIS DE LA REDACTION
Une femme amputée des deux jambes est en train d'écrire une lettre. Elle y parle de ce qui se passe parmi ses connaissances et des sentiments qu'elle éprouve, attachants ou offensants, envers certaines choses.


Plongée dans ses pensée et s
ans être perturbée, elle continue sa lettre pendant qu'une infirmière vient lui faire une injection puis tente de soigner ses plaies malgré l'hémorragie des sutures sur ses moignons sanglants...
LA GENESE DE THE AMPUTEE
Court-métrage réalisé pour l'American Film Institute (AFI) à Washington, pendant une pose forcée par manque de moyens lors du tournage d'Eraserhead, The Amputee est composé d'une seule scène, sans son à l'origine, tournée deux fois.

Frederick Elmes, future réalisatrice, avait été chargée par l'AFI de tester deux stocks différents de bandes vidéos pour savoir lesquelles acheter. David Lynch a sauté sur l'occasion en demandant à Elmes s'il pouvait écrire une courte séquence qu'il tournerait donc deux fois, une avec chaque stock.
Lynch a rajouté le son sur The Amputee aprè le tournage. Les sons très organiques des instruments de l'nfirmière luttant contre l'épanchement des liquides corporels se mêle à la voix-off révélant le contenu des écrits et des songes de l'amputée.

Lynch dit à ce propos: "C'était vraiment cool parce que nous ne pouvions pas enregistrer un son synchronisé. Nous avons donc tourné la scène puis nous avons fabriqué les sons en direct en voyant les images. C'était plutôt excitant d'improviser les sons à la volée."
LA CRITIQUE DE LA REDACTION
C'est un David Lynch espiègle et pervers qui s'offre à nous dans The Amputee, sur un scénario improvisé le temps d'une nuit avec Catherine Coulson. Et ce n'est pas tous les jours que l'on peut voir David Lynch habillé en infirmière, jouant dans son propre film, faisant une injection à une cul-de-jatte et lui tamponnant tant bien que mal des plaies crachant du pus et du sang...!

L'absurde et l'humour de The Amputee viennent de la déconnexion entre le drame incohérent de la vie amoureuse de l'amputée et son ignorance insouciante de son état très dégradé, de même que l'infirmière n'est pas du tout au courant de la vie intérieure de l'amputée écrivant sa lettre.

La plaisanterie subtextuelle est le mépris de Lynch pour ce test de la bande vidéo elle-même, test futile et inutile selon lui de la part de l'AFI, avec lequel il se fait plaisir en tournant une scène où se mêlent le drame et le gore dans une incohérence de propos et une exacerbation sonore.

Incidemment, il est même plutôt étonnant que ce film ait survécu, compte tenu de son état et de ses conditions de tournage...
TAGS
ABSURDE / AMPUTE ET AMPUTATION / BANDAGE / CUL-DE-JATTE / EXPERIMENTAL / INFIRMIERE ET INFIRMERIE / GORE / HOPITAL / HUMOUR NOIR / LETTRE ET MANUSCRIT / PLAIE ET SUTURE / SANG / SURREALISTE ET SURREALISME / VOIX-OFF