THE SHORT FILMS OF DAVID LYNCH 2 - THE ALPHABET - L'ALPHABET - FILM DE DAVID LYNCH - 1968 - RÊVE ET CAUCHEMAR EXPERIMENTAL AUTOUR DE L'ALPHABET AVEC PEGGY REAVEY LYNCH ET JENNIFER LYNCH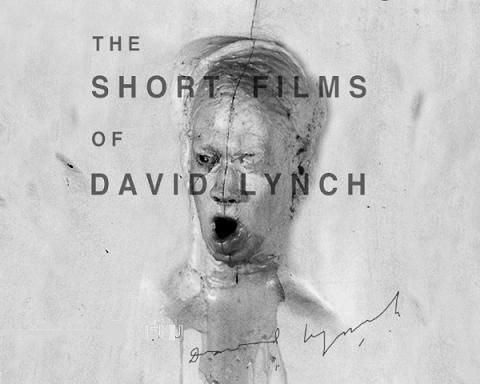 THE SHORT FILMS
OF DAVID LYNCH # 2
-
LES COURTS-MÉTRAGES
DE DAVID LYNCH # 2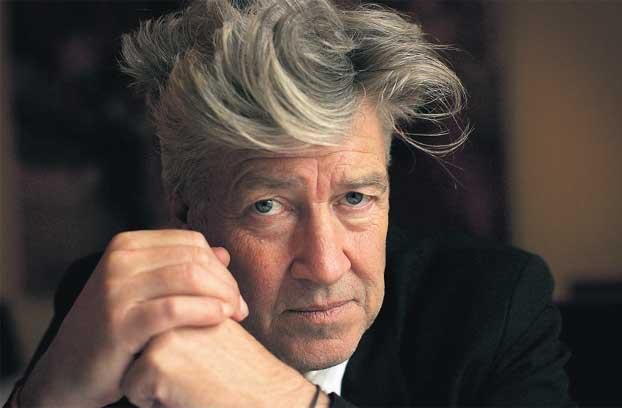 THE ALPHABET
-
L'ALPHABET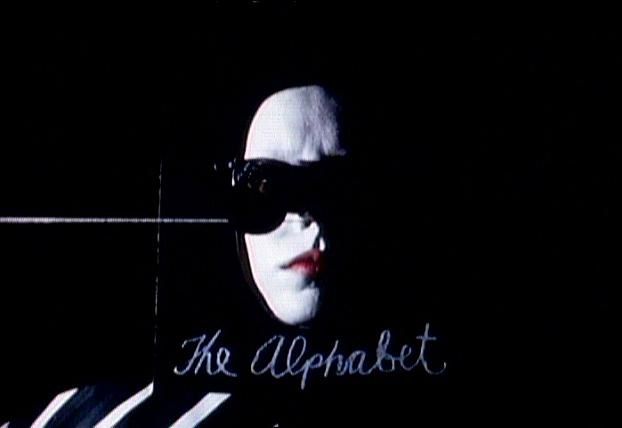 INFORMATIONS
Réalisation: David Lynch

Scénario: David Lynch

Production: Pennsylvania Academy of Fine Arts

Année de production: 1968

Nationalité: USA

Genres: Animation / Expérimental

Durée exacte de la version intégrale: 3min 47sec

Date de sortie officielle aux USA: 1968

Date de sortie officielle en DVD: 2002
CASTING / UNIQUE RÔLE PRINCIPAL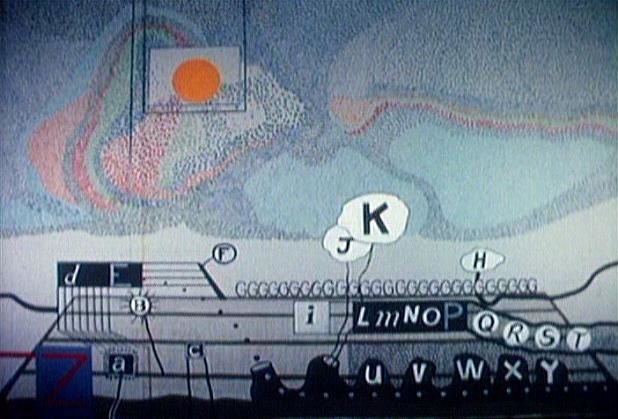 The Alphabet par David Lynch
LE SYNOPSIS DE LA REDACTION
Après Six Men Getting Sick (Six Times), David Lynch était réticent pour continuer à faire du cinéma en raison des coûts élevés encourus. Toutefois, un autre étudiant de l'Académie des Beaux-Arts de Pennsylvanie (PAFA) située à Philadelphie, H. Barton Wasserman, avait fortement apprécié le premier court-métrage de Lynch conçù comme une sculpture mouvante, et il lui a donné 1000 dollars pour en faie une seconde similaire.

Lynch explique: "Wasserman voulait acheter un projecteur qu'il boulonnerait au niveau de sa chaise. De cette façon il aurait juste à s'asseoir pour mettre en marche le film. Et quand le projecteur serait éteint, l'écran ne serait alors plus qu'une sculpture."

Lynch utilisa 450 dollars pour acheter une caméra Bolex d'occasion puis il a commencé à filmer. Après 2 mois de travail, en amenant le film à développer, il s'est rendu compte que la bobine d'enroulement était cassée, ce qui faisait se déplacer le film librement dans la machine au lieu de prendre une image à la fois. Quand Lynch dit à Wasserman que le film était détruit, Wasserman dit à Lynch qu'il pouvait faire ce qu'il voulait avec le reste de l'argent.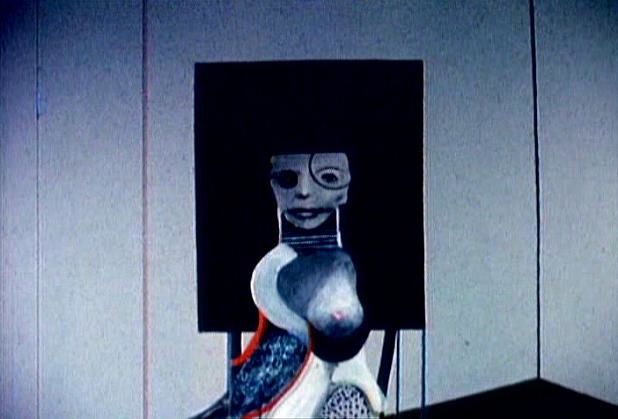 The Alphabet par David Lynch



La femme de Lynch, Peggy, a parlé à ce dernier d'un rêve que sa nièce avait eu, durant lequel elle récitait l'alphabet dans son sommeil puis s'est réveillée en sursaut en le répétant. C'est à partir de ce rêve que David Lynch a conçu The Alphabet. En premier il a peint en noir les murs de sa chambre à coucher.Puis il a peint en blanc le visage de Peggy pour créer un contraste avec la chambre noire. Peggy Lynch avait ensuite à bondir et rebondir dans différentes positions à travers la pièce pendant que David Lynch la filmait.

Ces images ont été montées parallèlement à une séquence animée où les lettres de l'alphabet apparaissent lentement et progressivement, et où un A majuscule donne naissance à plusieurs petites lettres "a" qui finissent ar former une figure humaine.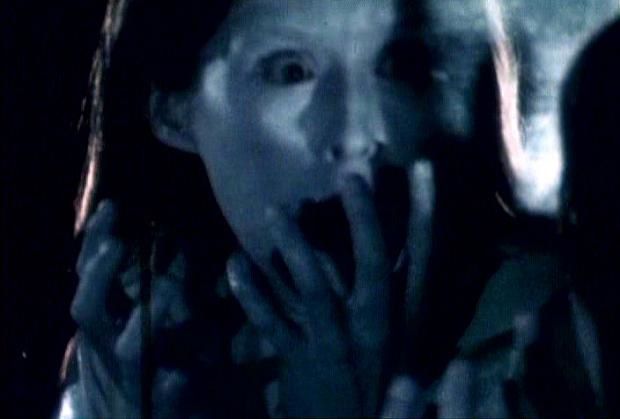 Peggy Lynch dans The Alphabet de David Lync


La bande-son commence avec une ritournelle chantée sur les lettres "a", "b", "c", puis l'on entend un homme chanter. D'autres effets sonores y sont mixés, comme du vent, un cri, et une sirène. Une voix d'adulte nous rappelle que nous avons affaire à une forme humaine, qui est suivie par la voix d'une jeune fille chantant l'alphabet.

Lnch a enregistré les pleurs de sa propre fille, Jennifer Lynch, née depuis peu de temps, avec un enregistreur Uher à moitié cassé. Aimant le son ainsi obtenu, Lynch a mixé tout cela au laboratoire Calvin de Frenes, endroit où il a rencontré pour la première fois Herb Cardwell qui allait plus tard participer à Eraserhead. Plus tard Lynch y a aussi fait la connaissance d'Alan Splet, quand il mixait le son de The Grandmother.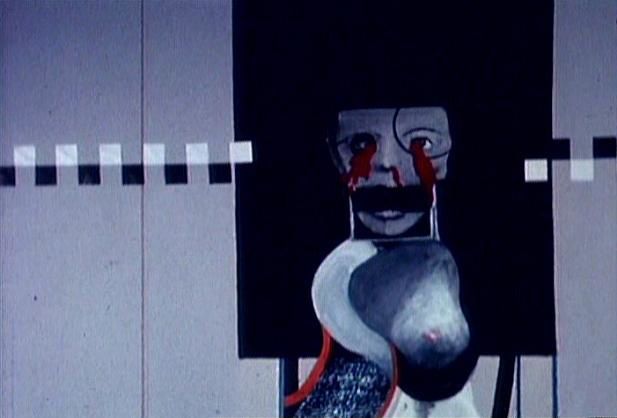 The Alphabet par David Lynch
LA CRITIQUE DE LA REDACTION
Les images de The Alphabet, directement inspirées d'un cauchemar de fillette, sont précursives de thèmes développés plus tard par David Lynch dans The Grandmother et dans Eraserhead: l'innocence corrompue, l'isolement de la chambre vide, l'horreur de la parentalité aux responsabilités souvent négligées... Dans cette oeuvre d'humeur, Lynch témoigne d'anxiété avec une performance continuellement en mouvement, faite de coupes brutes et perturbatrices.

La figure au sein béant et aux yeux ensanglantés, tant dans son aspect que dans sa texture, nous rappelle très fortement Francis Bacon. Cette impression est soulignée par l'agencement des lignes en fond et des courbes du corps, avant d'être rattrapée par une animation de l'image à la fois symboliste et surréaliste.
TAGS
ALARME ET SIRENE / AVANT-GARDE / COURT-METRAGE / EXPERIMENTAL / FILM D'ETUDIANT / NOIR ET BLANC / PEINTURE AU CINEMA / REVES ET CAUCHEMARS / SURREALISTE ET SURREALISME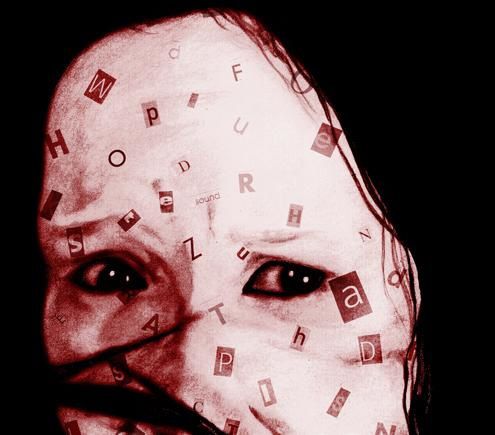 Fan art pour The Alphabet de David Lynch
TOUS LES ARTICLES DANS ARTONIGHT POUR LES COURTS-METRAGES DE DAVID LYNCH
ALL THE ARTICLES IN ARTONIGHT ABOUT THE SHORT FILMS OF DAVID LYNCH
SIX MEN GETTING SICK (SIX TIMES) - SIX FIGURES
THE SHORT FILMS OF DAVID LYNCH 1 - SIX MEN GETTING SICK (SIX TIMES) / SIX FIGURES - FILM DE DAVID LYNCH - COURT-METRAGE D'ANIMATION AVEC FEU ET VOMISSEMENT SUR UNE SCULPTURE - PEINTURE EN MOUVEMENT
THE SHORT FILMS OF DAVID LYNCH 1 - SIX MEN GETTING SICK (SIX TIMES) / SIX FIGURES - MOVIE BY DAVID LYNCH - 1966 - FREE VIDEO STREAMING TORRENT - WATCH 6 MEN GETTING SICK FOR FREE AND IN FULL LENGTH
THE ALPHABET - L'ALPHABET
THE SHORT FILMS OF DAVID LYNCH 2 - THE ALPHABET - L'ALPHABET - FILM DE DAVID LYNCH - 1968 - RÊVE ET CAUCHEMAR EXPERIMENTAL AUTOUR DE L'ALPHABET AVEC PEGGY LYNCH ET JENNIFER LYNCH
THE SHORT FILMS OF DAVID LYNCH 2 - THE ALPHABET - L'ALPHABET - MOVIE BY DAVID LYNCH - 1968 - FREE VIDEO STREAMING TORRENT - WATCH THE ALPHABET FOR FREE, IN VIDEO STREAMING HD AND IN FULL LENGTH
THE GRANDMOTHER - LA GRAND-MERE
THE SHORT FILMS OF DAVID LYNCH 3 - THE GRANDMOTHER - LA GRAND-MERE - FILM DE DAVID LYNCH - 1970 - AMOUR IMAGINAIRE CONTRE LA VIOLENCE ET L'INDIFFERENCE - SPERME, URINE, SANG COMME TRAHISONS DU CORPS
THE SHORT FILMS OF DAVID LYNCH 3 - THE GRANDMOTHER - LA GRAND-MERE - MOVIE BY DAVID LYNCH - 1970 - FREE VIDEO STREAMING TORRENT - WATCH THE GRANDMOTHER FOR FREE AND IN FULL LENGTH HD STREAMING
THE AMPUTEE - L'AMPUTEE
THE SHORT FILMS OF DAVID LYNCH 4 - THE AMPUTEE - L'AMPUTEE - FILM DE DAVID LYNCH - 1974 - LA VIE AMOUREUSE D'UNE CUL-DE-JATTE SOIGNEE PAR DAVID LYNCH DEGUISE EN INFIRMIERE - GORE ET HUMOUR ABSURDE
THE SHORT FILMS OF DAVID LYNCH 4 - THE AMPUTEE - L'AMPUTEE - MOVIE BY DAVID LYNCH - 1974 - FREE VIDEO STREAMING TORRENT - WATCH THE AMPUTEE FOR FREE, IN VIDEO STREAMING HD AND IN FULL LENGTH
THE COWBOY AND THE FRENCHMAN - LE COWBOY ET LE FRANCAIS
THE SHORT FILMS OF DAVID LYNCH 5 - THE COWBOY AND THE FRENCHMAN - LE COWBOY ET LE FRANÇAIS - THE FRENCH AS SEEN BY DAVID LYNCH - LES FRANÇAIS VUS PAR DAVID LYNCH - JEU DE STEREOTYPES POUR LE FIGARO
THE SHORT FILMS OF DAVID LYNCH 5 - THE COWBOY AND THE FRENCHMAN - LE COWBOY ET LE FRANÇAIS - MOVIE BY DAVID LYNCH - 1974 - FREE VIDEO STREAMING TORRENT - WATCH THE COWBOY AND THE FRENCHMAN FOR FREE
PREMONITIONS FOLLOWING AN EVIL DEED - PREMONITIONS SUIVANT UN ACTE DU MAL
THE SHORT FILMS OF DAVID LYNCH 6 - LUMIERE AND COMPANY: PREMONITIONS FOLLOWING AN EVIL DEED - LUMIERE ET COMPAGNIE: PREMONITIONS SUIVANT UN ACTE DU MAL - COURT-METRAGE DE DAVID LYNCH - 1995
THE SHORT FILMS OF DAVID LYNCH 6 - LUMIERE ET COMPAGNIE: PREMONITIONS FOLLOWING AN EVIL DEED - SHORT FILM BY DAVID LYNCH - 1995 - WATCH PREMONITIONS FOLLOWING AN EVIL DEED FOR FREE AND IN FULL