THE SHORT FILMS OF DAVID LYNCH 1 - SIX MEN GETTING SICK (SIX TIMES) / SIX FIGURES - FILM DE DAVID LYNCH - COURT-METRAGE D'ANIMATION AVEC FEU ET VOMISSEMENT SUR UNE SCULPTURE - PEINTURE EN MOUVEMENT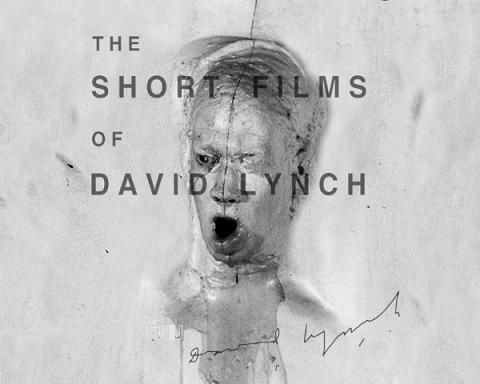 THE SHORT FILMS
OF DAVID LYNCH # 1
-
LES COURTS-MÉTRAGES
DE DAVID LYNCH # 1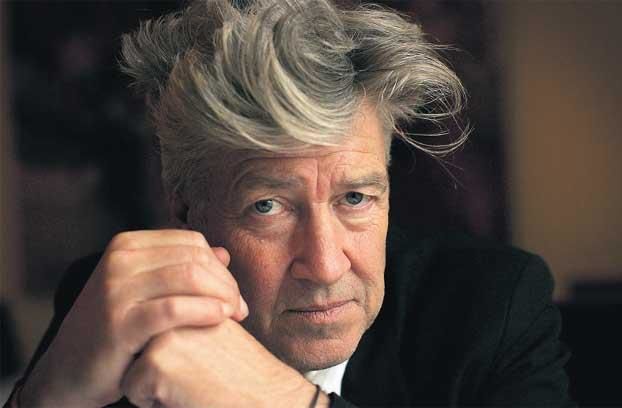 SIX MEN GETTING SICK
(SIX TIMES)
-
SIX FIGURES
INFORMATIONS
Réalisation: David Lynch
Scénario: David Lynch
Production: Pennsylvania Academy of Fine Arts
Année de production: 1966
Nationaité: USA
Genres: Animation / Expérimental
Durée exacte de la version intégrale: 4min 5sec

Date de sortie officielle aux USA: exposition annuelle des étudiants de la Pennsylvania Academy of Fine Arts, printemps 1966
Date de sortie officielle en DVD: 2002
LE SYNOPSIS DE LA REDACTION
Six Men Getting Sick (Six Times) est la première tentative filmique de David Lynch, également connue sous le nom de Six Figures, mais sans titre à l'origine. Réalisée durant la seconde année d'études de Lynch à l'Académie des Beaux-Arts de Pennsylvanie (PAFA) située à Philadelphie, Lynch décrit cette oeuvre comme "57 secondes de croissance et de feu, et 3 secondes de vomissement."

Divid Lynch dit: "Je faisais des peintures très sombres. J'ai vu bouger une petite partie d'un personnage, et j'ai entendu du vent. J'ai alors vraiment voulu que ces choses bougent accompagnées de son. Je n'étais pas dans le milieu du cinéma. Mais en quelque sortej'ai toujours voulu faire des films. Pas des vrais films, mais des peintures filmiques. Je voulais que l'humeur d'une peinture puisse s'épandre à travers un film, une sorte de peinture en mouvement. Et je voulais un son avec cela qui serait si étrange et si beau, comme si la Joconde ouvrait sa bouche et se tournait, et il y aurait du vent, et elle se retournerait à nouveau en souriant. Ce serait étrange."

C'est donc le désir de voir ses peintures en mouvement qui a incité Lynch à s'intéresser au cinéma et à commencer à faire des films. Six Men Getting Sick (Six Times) est une animation de plusieurs têtes et bras avec des estomacs qui grandissent lentement en prenant feu qu'à vomir au final. Le film a été fabriqué image par image avec une caméra 16mm d'occasion. Lynch avait cnstruit un appareil spécial sur le dessus du projecteur pour permettre une projection en boucle continue. Le film était projeté sur une sculpture-écran contruite par Lynch et Jack Fisk. Cette sculpture se composait de trois têtes en plâtres dans des poses différentes, dont l'un des visages était peint. Le son était l'enregistrement d'une sirène diffusée en continu.

Ce projet a coûté 200 dollars et a demandé beaucoup de temps à David Lynch pur être concrétisé. Montré durant l'exposition annuelle des étudiants de la Pennsylvania Academy of Fine Arts, Six Men Getting Sick (Six Times) pouvait être vu pendant 10 minutes chaque heure, toutes les autres lumières de la pièce étant alors éteintes. Cette sculpture filmique a gagné la première place ex-aequo du second Prix Commémoratif du Dr. William S. Biddle Cadwalader. L'un des juges du panel de la compétition était H. Barton Wasserman, qui financera le prochain de Lynch, devenu The Alphabet.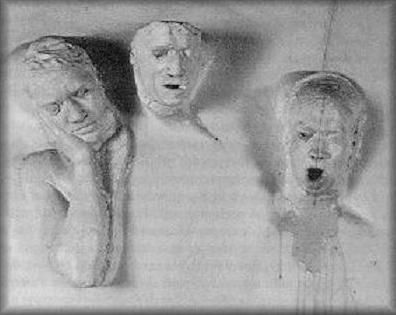 Six Men Getting Sick (Six Times) de David Lynch
LA CRITIQUE DE LA REDACTION
Ces 6 figures malades fournissent une preuve immédiate du talent de David Lynch dans son utilisation de la couleur, des lignes et des textures. Le fait d'accompagner cette boucle d'animation par un flash rouge tranchant sur les couleurs modérées, et surtout le fait d'utiliser une sirène continue, procurent un effet troublant complémentaire pour montrer la vulnérabilité et l'inconfort, tant physique que mental.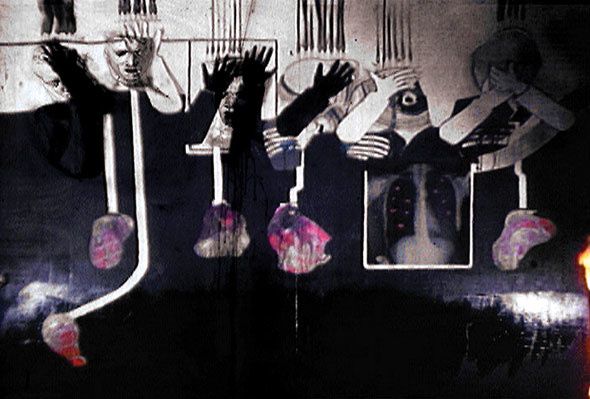 Six Men Getting Sick (Six Times) de David Lynch
TAGS
ALARME ET SIRENE / AVANT-GARDE / COURT-METRAGE / EXPERIMENTAL / FILM D'ETUDIANT / PEINTURE AU CINEMA / SCULPTURE AU CINEMA / SURREALISTE ET SURREALISME / VOMI ET VOMISSEMENT
TOUS LES ARTICLES DANS ARTONIGHT POUR LES COURTS-METRAGES DE DAVID LYNCH
ALL THE ARTICLES IN ARTONIGHT ABOUT THE SHORT FILMS OF DAVID LYNCH
SIX MEN GETTING SICK (SIX TIMES) - SIX FIGURES
THE SHORT FILMS OF DAVID LYNCH 1 - SIX MEN GETTING SICK (SIX TIMES) / SIX FIGURES - FILM DE DAVID LYNCH - COURT-METRAGE D'ANIMATION AVEC FEU ET VOMISSEMENT SUR UNE SCULPTURE - PEINTURE EN MOUVEMENT
THE SHORT FILMS OF DAVID LYNCH 1 - SIX MEN GETTING SICK (SIX TIMES) / SIX FIGURES - MOVIE BY DAVID LYNCH - 1966 - FREE VIDEO STREAMING TORRENT - WATCH 6 MEN GETTING SICK FOR FREE AND IN FULL LENGTH
THE ALPHABET - L'ALPHABET
THE SHORT FILMS OF DAVID LYNCH 2 - THE ALPHABET - L'ALPHABET - FILM DE DAVID LYNCH - 1968 - RÊVE ET CAUCHEMAR EXPERIMENTAL AUTOUR DE L'ALPHABET AVEC PEGGY LYNCH ET JENNIFER LYNCH
THE SHORT FILMS OF DAVID LYNCH 2 - THE ALPHABET - L'ALPHABET - MOVIE BY DAVID LYNCH - 1968 - FREE VIDEO STREAMING TORRENT - WATCH THE ALPHABET FOR FREE, IN VIDEO STREAMING HD AND IN FULL LENGTH
THE GRANDMOTHER - LA GRAND-MERE
THE SHORT FILMS OF DAVID LYNCH 3 - THE GRANDMOTHER - LA GRAND-MERE - FILM DE DAVID LYNCH - 1970 - AMOUR IMAGINAIRE CONTRE LA VIOLENCE ET L'INDIFFERENCE - SPERME, URINE, SANG COMME TRAHISONS DU CORPS
THE SHORT FILMS OF DAVID LYNCH 3 - THE GRANDMOTHER - LA GRAND-MERE - MOVIE BY DAVID LYNCH - 1970 - FREE VIDEO STREAMING TORRENT - WATCH THE GRANDMOTHER FOR FREE AND IN FULL LENGTH HD STREAMING
THE AMPUTEE - L'AMPUTEE
THE SHORT FILMS OF DAVID LYNCH 4 - THE AMPUTEE - L'AMPUTEE - FILM DE DAVID LYNCH - 1974 - LA VIE AMOUREUSE D'UNE CUL-DE-JATTE SOIGNEE PAR DAVID LYNCH DEGUISE EN INFIRMIERE - GORE ET HUMOUR ABSURDE
THE SHORT FILMS OF DAVID LYNCH 4 - THE AMPUTEE - L'AMPUTEE - MOVIE BY DAVID LYNCH - 1974 - FREE VIDEO STREAMING TORRENT - WATCH THE AMPUTEE FOR FREE, IN VIDEO STREAMING HD AND IN FULL LENGTH
THE COWBOY AND THE FRENCHMAN - LE COWBOY ET LE FRANCAIS
THE SHORT FILMS OF DAVID LYNCH 5 - THE COWBOY AND THE FRENCHMAN - LE COWBOY ET LE FRANÇAIS - THE FRENCH AS SEEN BY DAVID LYNCH - LES FRANÇAIS VUS PAR DAVID LYNCH - JEU DE STEREOTYPES POUR LE FIGARO
THE SHORT FILMS OF DAVID LYNCH 5 - THE COWBOY AND THE FRENCHMAN - LE COWBOY ET LE FRANÇAIS - MOVIE BY DAVID LYNCH - 1974 - FREE VIDEO STREAMING TORRENT - WATCH THE COWBOY AND THE FRENCHMAN FOR FREE
PREMONITIONS FOLLOWING AN EVIL DEED - PREMONITIONS SUIVANT UN ACTE DU MAL
THE SHORT FILMS OF DAVID LYNCH 6 - LUMIERE AND COMPANY: PREMONITIONS FOLLOWING AN EVIL DEED - LUMIERE ET COMPAGNIE: PREMONITIONS SUIVANT UN ACTE DU MAL - COURT-METRAGE DE DAVID LYNCH - 1995
THE SHORT FILMS OF DAVID LYNCH 6 - LUMIERE ET COMPAGNIE: PREMONITIONS FOLLOWING AN EVIL DEED - SHORT FILM BY DAVID LYNCH - 1995 - WATCH PREMONITIONS FOLLOWING AN EVIL DEED FOR FREE AND IN FULL